Foreigners in Shanghai meet grassroots Party members
Share - WeChat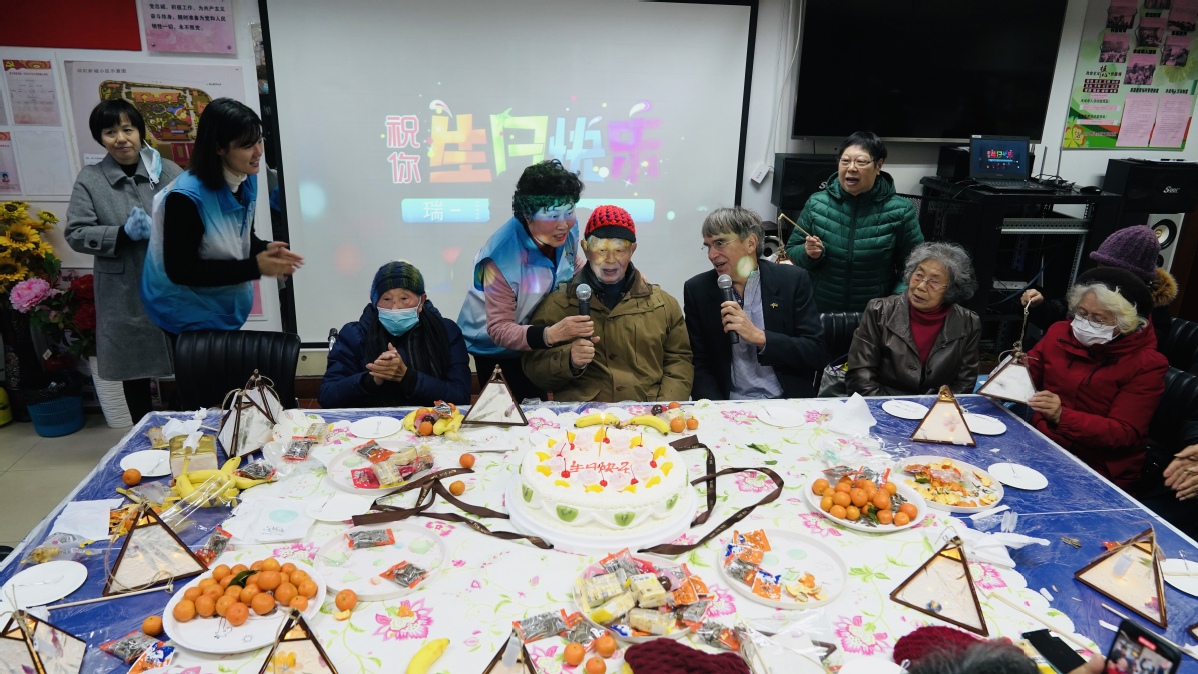 Social involvement work, aid to society explained
In Shanghai, one of the world's largest cities, Australian architect Mark Unger thought about the day in 1921 when the First National Congress of the Communist Party of China convened.
He was inspired by a recent visit to a full-size replica of the building where the founding members of the CPC first gathered. "I took the time to imagine them all sitting around, getting passionate about this idea. From little things, big things grow."
Unger, who has lived in China for 14 years, has always been curious about the daily lives and work of CPC members.
Xinhua News Agency's China Chat show gave him the opportunity to meet and spend time with grassroots Party members, visit historical CPC sites and delve deeper into the world's largest political party.
He was joined in the visit by French chef and entrepreneur Corentin Delcroix, Sarah Sharman, a language adviser from the United Kingdom who has worked in Shanghai for more than five years, and Canadian business analyst Katia Houle.
On a drizzly morning in the city, Unger met with Hua Lei, a young woman who serves as the Party's branch chief for the Ruihong No 1 residential community.
In the community hall, Unger took part in activities with the elderly, including dancing, handicraft classes and table tennis. There was also a birthday party for a resident who turned 100 that day. The activities and the party were organized by Hua.
Unger asked her, "Were you ambitious about getting into politics?"
She replied that this hadn't really been the case, and all she wanted to do was focus on her work and achieve good results.
However, running a residential community for the elderly is not easy. Hua's duties include managing public activities, keeping an eye on residents' health, and providing a series of daily community services.
Unger said: "She was on call 24/7, but in no way did this appear to be a burden for her. She was really into it. Hua was really impressive."
Houle, despite her family's Chinese origins and her work experience in Shanghai, knew little about the Party.