Salt of the hearth
Share - WeChat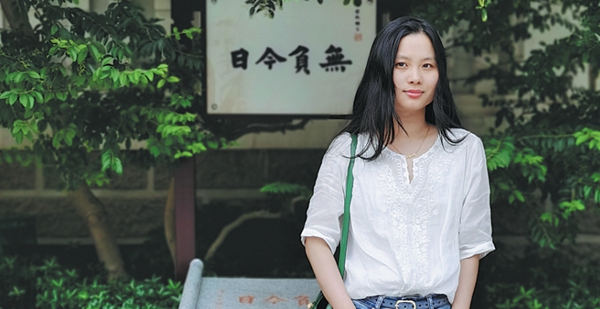 An intriguing novel recounts the fortunes of a fictional merchant family against the backdrop of upheaval in an uncertain time, Yang Yang reports.
In a helter-skelter world where one's bearings can easily be lost, deciding on what path to take can be difficult. Choosing a direction in life and making the necessary choices are at the heart of Li Jingrui's latest novel Shen Yu Tang. Li tries to explore this concept through an intricate story about a rich business family surnamed Yu in the fictional city of Zicheng in Sichuan province. The story covers a span of 12 years since the abdication of Pu Yi, the last emperor of the Qing Dynasty (1644-1911).
The Yus have been running salt wells for more than two centuries and, when the story starts, they are one of the big four salt merchants in Zicheng.
In Chinese history, at the end of the Qing Dynasty, salt merchants in Sichuan grew wealthy very quickly due to the government's new policies. However, they fell quickly, too, when, during a brief period at the start of 1920s, warlords caused turmoil in a fight for power following the collapse of the royal family.
Li hails from Zigong, a city in Sichuan once famous for its salt mines. She says that she wanted to write about the salt merchants' decline against the historical backdrop of a sea change in the country's governance.
"The story has been in my mind for many years. Since I quit my job and became a professional writer in 2012, I have been collecting related books, photos and essays. I stacked them at home and leafed through them during my free time," the 37-year-old says.
When Li went back to Zigong, her father would drive her around to see the deserted salt wells-neglected cultural relics.
Li did not write the first sentence until October 2015, when she was visiting Chinatown in Yokohama, which reminded her of the Chinese intellectuals that escaped there after the Hundred Day's Reform failed in 1898. The city, nestled beside Tokyo, inspired two of the key characters in the novel.
"It's very likely that a writer will write stories that he or she likes reading," Li says.
She says she loves realistic narration, long Russian novels like those by Fyodor Dostoyevsky, stories in which history, family and city intertwine, as well as romances with melodramatic twists like those created in 1920s and 30s by Chinese writer Zhang Henshui. All these elements converge in Shen Yu Tang.
"Initially, I wanted to write a romance about a family and its history of running salt mines. But, gradually, my ambition grew and I wanted the characters to respond to what was happening during that historical period," she says.
The novel runs to 430 pages, which is long, but there were many character arcs and plots that had to be fully developed, she says.
"The biggest difficulty was to maintain the confidence to finish the novel. There were ten thousand times when I doubted whether the story would work, and whether the figures that I worked on every day could really breathe," she says.
After four years' toil, "the story kept torturing me so that, by the end of its creation, I felt I could not hold on any longer. Completing the novel is already a victory for me," she says.
"A writer cannot always realize what he or she plans," she notes.
Li published her first story-a tale of young love-at the age of 13 in a magazine for teenagers. She continued writing and was invited to contribute more youth fiction to such outlets.