Strides taken toward online medical services
Share - WeChat
Internet-based healthcare has become a significant part of hospitals' options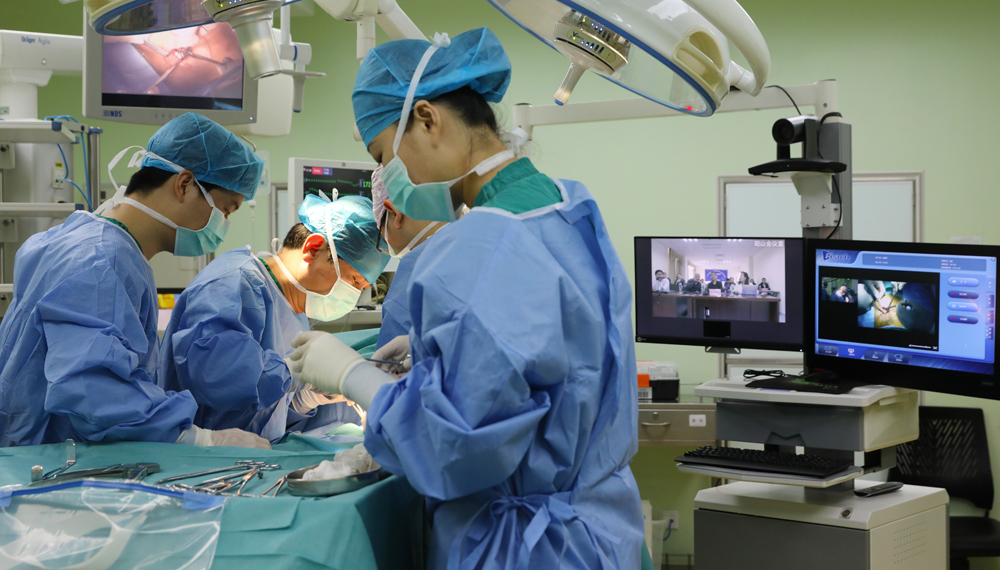 China has made vast strides in boosting online medical services, with the number of internet hospitals recently surpassing 1,100, the National Health Commission said on Tuesday.
Internet hospitals comprise two major categories in China — medical service platforms initiated and managed by brick-and-mortar medical institutions, and those built primarily by companies in partnership with physical hospitals.
As of May 2019, the total number stood at less than 160, the commission said.
Meanwhile, over 7,700 hospitals at or above county level have set up online registration and diagnosis systems, and more than 2,200 tertiary public hospitals — the highest level in a three-tier grading system — have achieved initial progress in information connectivity and sharing, it said.
"Internet-based healthcare has become a significant part of medical services, bringing smoother and more convenient experiences for the public," said Mao Qun'an, head of the commission's planning and information department.
He added that 30 provincial-level regions have established regulatory mechanisms for online medical services to step up supervision of the burgeoning industry and ensure people's safety.
The essential role of information technologies in the healthcare sector has been amplified by the COVID-19 outbreak, especially the ubiquitous use of digital health codes that have facilitated the safe flow of personnel and resumption of production.
In a guideline released by the State Council in December aimed at promoting the development of online healthcare, local governments were required to increase information sharing to ensure health codes are recognized nationwide.
Mao said the commission will soon roll out uniform standards for managing digital health codes across regions, and push for automatically integrating information on nucleic acid tests, vaccination status and travel to medium-and high-risk areas.
At the moment, such information has to be filed manually by individuals.
The boom in the online healthcare industry is also spreading to the traditional Chinese medicine sector, said Jia Zhongwu, deputy director of the National Administration of Traditional Chinese Medicine's planning department.
"Many people have assumed that TCM services would lag behind in adopting information technology, which is not true," he said.
Jia said that in the past five years about 530 million yuan ($81.4 million) was invested in building a TCM health information platform linked to over 14,000 grassroots TCM clinics and more than 40,000 TCM practitioners.
"The platform aggregates experiences from seasoned TCM doctors, classic cases and some diagnostic tools," he said.
"Grassroots workers are able to expand their knowledge and obtain suggestions from the online platform, so as to improve the provision of TCM services."
Jia said the TCM sector is also confronted by special challenges, including relatively outdated infrastructure and a lack of information technology talent.
"TCM also emphasizes seeing patients in person to observe their symptoms and appearance, which is very difficult to achieve via remote medical consultations," he said, adding that concerted efforts are underway to address these issues.