Guardian of ancient marks in Gansu
Share - WeChat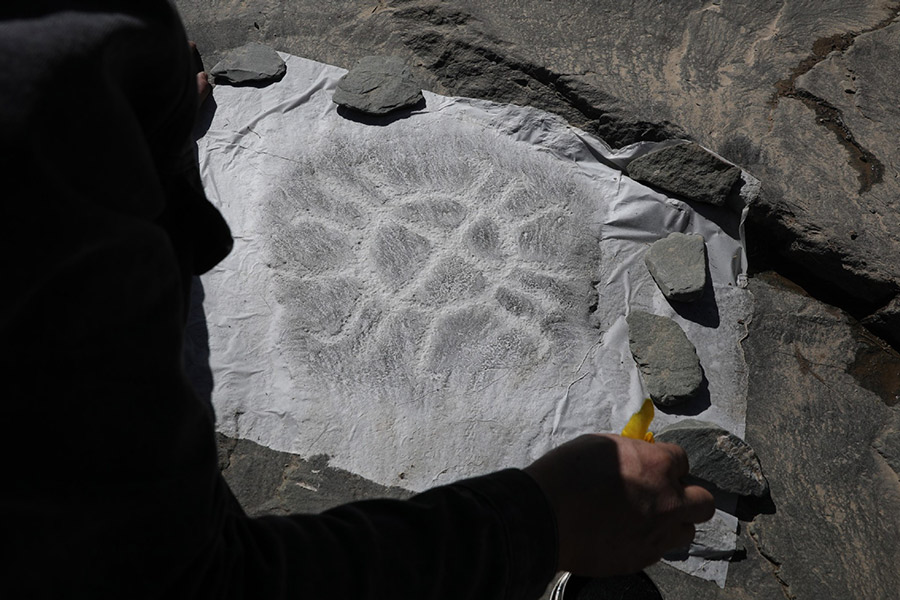 Du Chengfeng, 45, was born in a herdsman family in Sunan Yugur autonomous county, Zhangye city, Gansu province. During his vacation after graduating from high school, he found a pattern carved on a rock in his ranch which deeply interested him. More than 20 years later, Du has collected and recorded more than 12,000 petroglyphs in the Qilian Mountains, insisting on guarding these ancient marks.
Most of the petroglyphs in Qilian Mountains focus on hunting, celestial phenomena and totem worship, and are distributed in the deep valleys with an altitude of 2,500 to 3,000 meters.
Since 2012, based on Du's suggestion, the Sunan County Bureau of Cultural Relics has started to protect the environment around the petroglyphs and protect them from natural disasters. Also, the bureau has filed and sorted the materials of petroglyphs that have been confirmed, forming paper and electronic records, and gradually systematized the protection of petroglyphs.
"I want to build a petroglyph museum, collect petroglyphs in the entire Hexi Corridor, and let the world see them!" said Du.